Oxford Bike Works Rohloff Tour
£2,699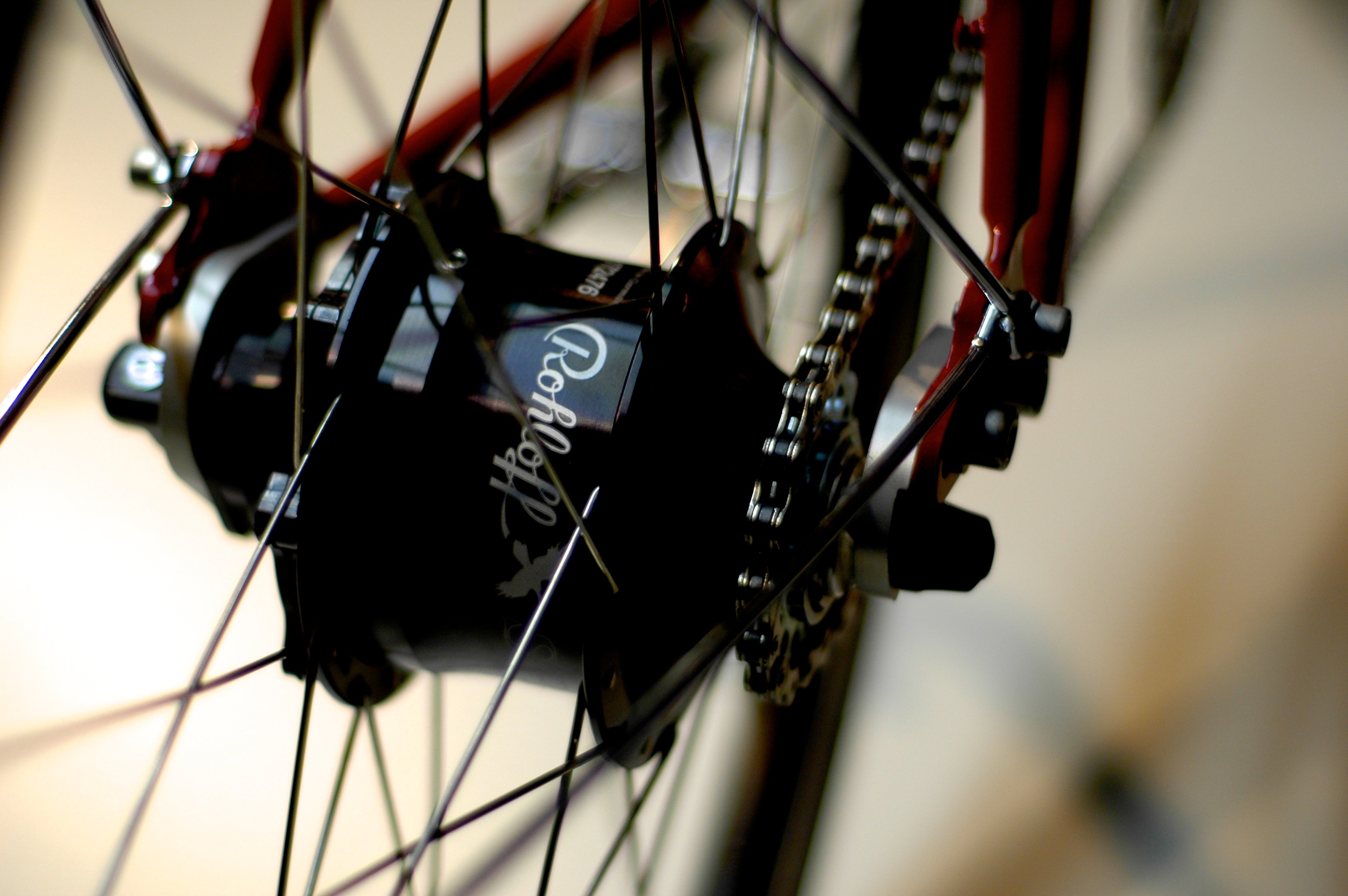 The Rohloff Tour is our top of the range offering, though even here we have tried to keep costs down.
The Rohloff Tour uses the same tried and tested frame geometry as our other bikes - we learnt early on to stick with what works well. We've also learnt that by keeping things as simple as possible, our customers benefit from greater reliability. The Rohloff hub keeps all your gear changing hardwear away from the elements. The chain has no lateral movements to make and will last far longer than a conventional derailleur chain. The gear shifter doesn't work under high tension like derailleur gears so the cables don't stretch and the gears don't need indexing. Apart from periodic oil changes and oiling the chain, this is the most maintenance-light bike we offer.
We decided to use the Rohloff sliding drop outs as a means of tensioning the chain rather than an eccentric bottom bracket and these are our reasons:
Eccentric bottom brackets are heavy and are located in an area where lots of dirt and grime collects. To retension the chain using this method takes time, effort and cleaning, and means you're more likely to take it to a shop to have it done. By using sliding dropouts, its a 5 minute job that can be done by almost anyone with an allen key.

Rotating an eccentric bottom bracket changes the position of the pedals in relation to your saddle. For some people who are particularly sensitive to changes in saddle position, this can be a disadvantage.

We route our cables under the bottom bracket, along the non-driveside chainstay to the exchange box. The other alternative is over the V Brake bosses, creating a snagging hazard on clothes, panniers and the like. It's just too exposed here, much better tucked away under the frame.
Suggested Specification
Frame: Custom-built in the UK. Reynolds 525 double-butted tubing
Transmission: Rohloff Speedhub 500/14 OEM CC EX
Chainset: Shimano 39, 42 or 44t
Wheels: Deore front hub, Ryde Rims, double butted spokes
Saddle: Brooks B17 Brown or Terry Fisio Gel
Rear Rack: Tubus Logo
Handlebar grips: Ergon GP1
Mudguards: Flinger mudguards 40, 50 or 60mm wide
Weight: +/-11.5kg (depending on exact specification)